EARLY INTERVENTION (EI) is a community-based, family centered program serving children who have or are at risk of having developmental delays and disabilities. We serve children from birth to three years old who live in Acton, Bedford, Boxborough, Carlisle, Concord, Lincoln, Littleton, Maynard, Stow and Hanscom Air Force Base.

What we offer
Screening and evaluation
Service coordination
Individualized therapeutic services in developmental education, speech, occupational and physical therapy, nursing, music therapy, social work, nutrition and feeding support
Integrated community playgroups
Playgroups with a specialization for children with autism, hearing loss, and motor delays
Transition planning and liaison work with local schools
Referral Process
You can call our Early Intervention Office at 978-287-7950 or click here to make an appointment for an evaluation or a child can be referred by a pediatrician, childcare provider, hospital neonatal intensive care unit or community agency working with families.
There is no fee for families to participate in Early Intervention. Costs are covered by insurance companies, MassHealth, or the Department of Public Health.
For more information, please contact Alex Chatfield, Director of Early Intervention at 978-287-7951 or achatfield@minutemanarc.org.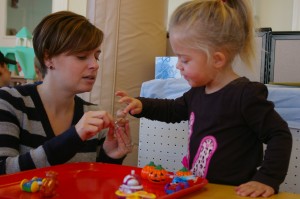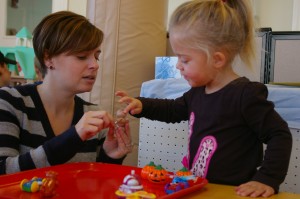 Program Site
Carter Center
Minute Man Arc Early Intervention Program
1269 Main Street
Concord, MA 01742
978-287-7800 (Office)
978-287-7801 (Fax)
978-287-7950 (Referral line)

For more information on Early Intervention services and eligibility in Massachusetts, go to State of Massachusetts EI Information